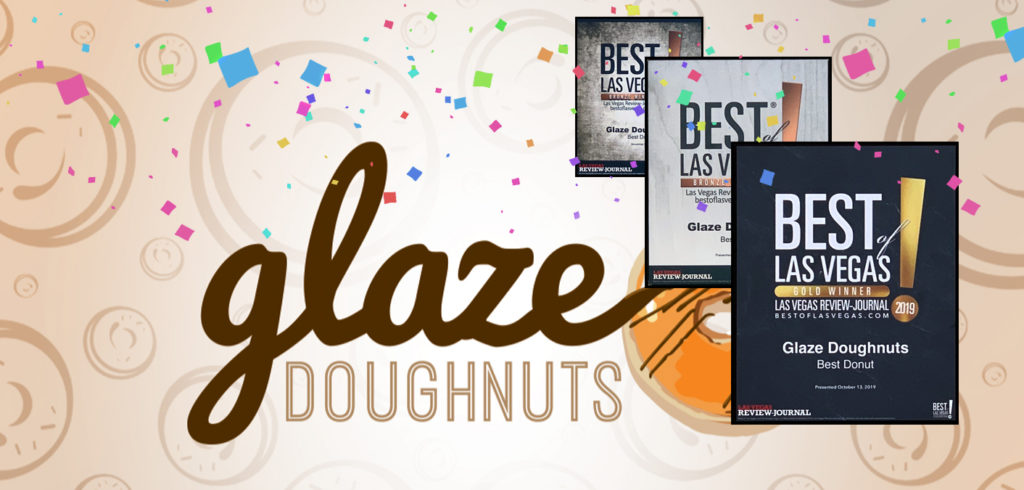 October 10, 2019 was our 4 year anniversary, and now we're celebrating another milestone. The success of this year's Best of Las Vegas donut category was all due to our loyal customer base, and of course the team at Glaze Doughnuts.
We wouldn't be where we are now without the support of our fans, customers, followers on social media, family, friends and the dedicated staff.
Thank you all again for your votes and for allowing us to deliver delicious donuts to the Las Vegas community!