New updates are announced on our Facebook  and Instagram page!
For pick up orders, please call us at (702) 246-2888 or ORDER ONLINE or below.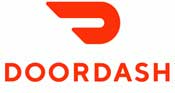 FANCY DOUGHNUTS – $2.50
el jefé – horchata and churro
blue magic – blueberry, cinnamon toast
nutty professor – nutella, mixed nuts
islander – taro, toasted coconut
the people's donut – hershey's kisses, caramel
bar none – chocolate wafers, peanuts, caramel
two-face – salted caramel pearls, pecans
special K – strawberry pearls, white chocolate
m&m, chocolate syrup
the parent trap – oreo, peanut butter
oreo, vanilla
maple bacon
matcha man – matcha green tea, pistachios
sir-mocha-lot – coffee glazed with oreo and chocolate drizzle
peanut butter, reese's pieces
red velvet cake, creme cheese
apple fritter
cinnamon roll

TASTY DOUGHNUTS – $1.75
cocoa pebbles
fruity pebbles
shredded coconut
peanuts
filled, raspberry
filled, bavarian creme
filled, lemon
filled, cherry
bar, maple
bar, chocolate
twist, original
twist, cinnamon glaze
twist, cinnamon sugar
twist, maple
twist, chocolate

CLASSIC DOUGHNUTS – $1.25
original glaze
maple glaze
strawberry glaze
chocolate glaze
vanilla glaze
sprinkles, strawberry glaze
sprinkles, chocolate glaze
sprinkles, vanilla glaze
vanilla cake
blueberry cake
chocolate cake
red velvet cake
OTHER GOOD STUFF
kolache $3.25
croissant, plain $1.75
croissant, cheese $2.50
croissant, ham & cheese $3.25
croissant, bacon, egg & cheese $3.25
doughnut holes (6) $1.25
doughnut holes (12) $1.75
Disclaimer
Our doughnuts may contain eggs, milk and dairy products, wheat, peanuts, tree nuts, and soy. Please let our staff know of any known allergies. All doughnuts are made on the same equipment. We cannot guarantee that any of our products are safe to consume by individuals who suffer from allergies.